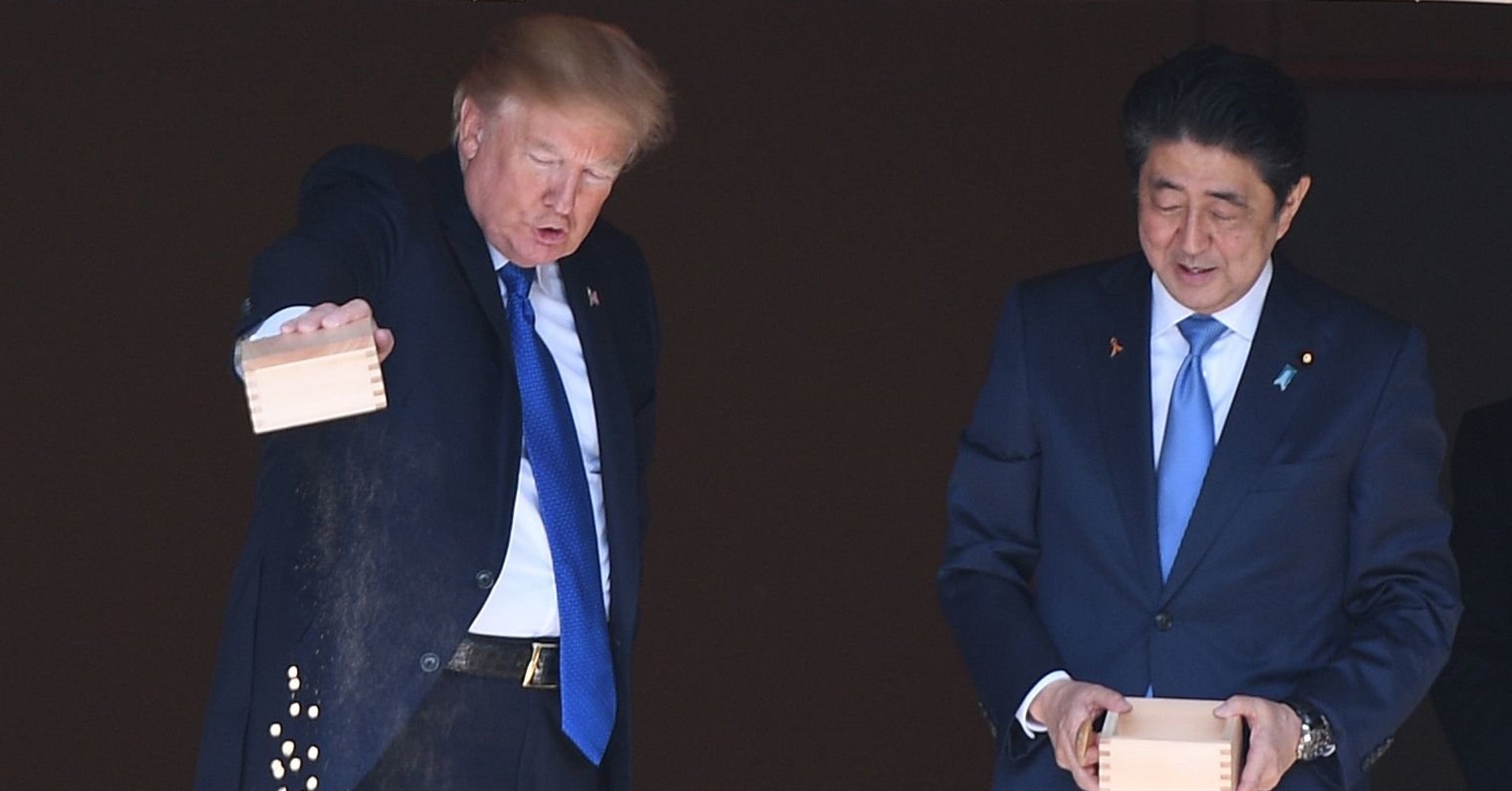 There's something fishy going on in Tokyo, where President Donald Trump's trip to Asia had a lighter moment on Monday after a photo opportunity went a little off-script. 
Trump and Japanese Prime Minister Shinzo Abe were feeding fish at Akasaka Palace in Tokyo. Each held a small box and a spoon to toss small amounts of fish food into the water.
Abe then dispensed with his spoon and simply dumped his fish flakes into the pond.
Trump was followed suit, albeit with a tad more flourish.
The night before, however, ABC News tweeted a clip that omitted Abe dumping out his box, and Twitter briefly rose to take the bait:
Abe's feed-the-koi-slowly-so-I-don't-have-to-talk-to-Trump strategy might have worked, if DJT hadn't dumped all the food in2 the H2O at once

— L L Copp (@GretiaLee) November 6, 2017
He promised to "drain the swamp", instead Japan has to drain the koi pond.

— RobertaK (@justme2) November 6, 2017
This article initially cited early reports that omitted Shinzo Abe leading the fish food charge, and has been updated to include more complete footage.