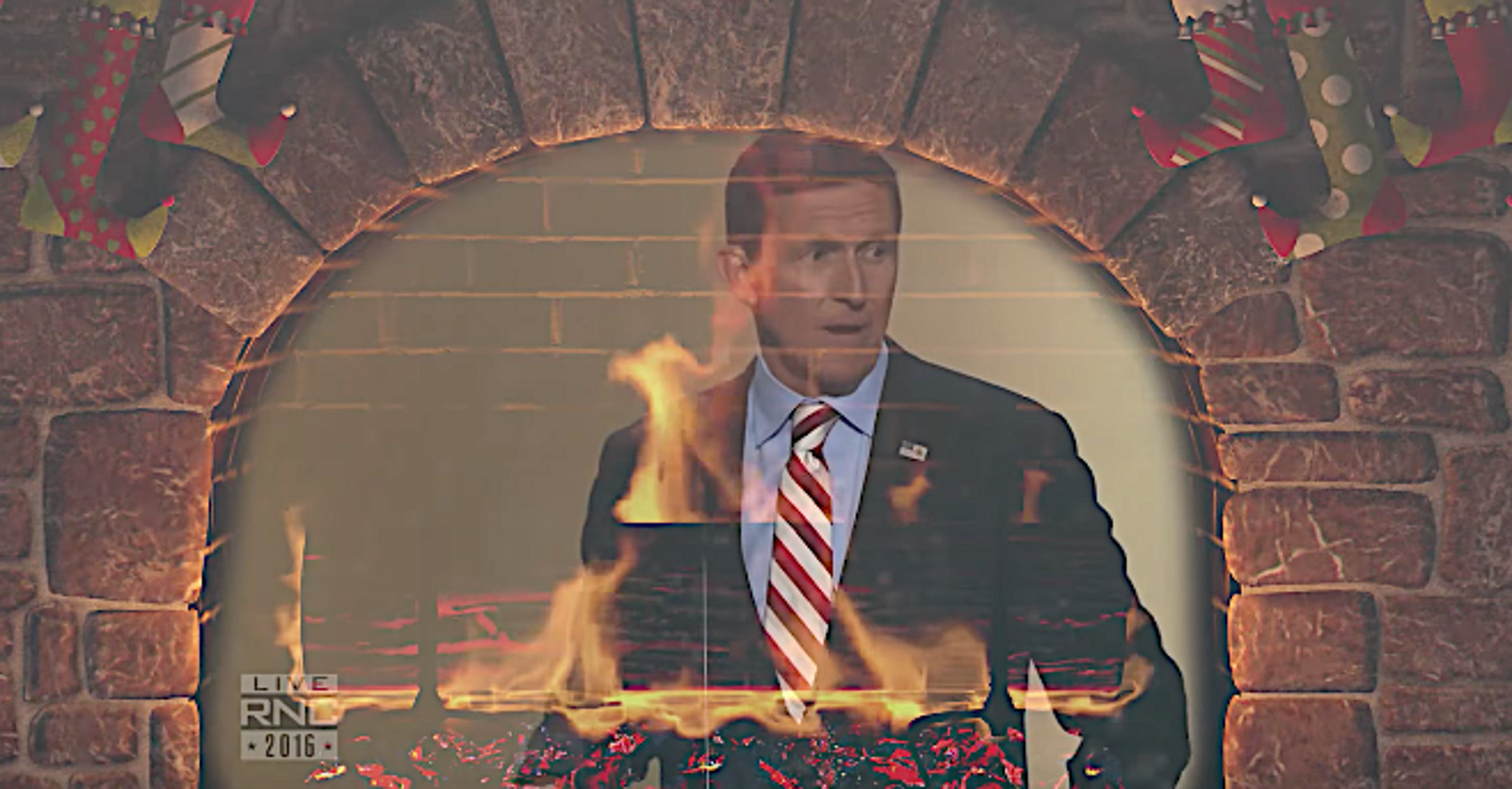 Get cozy as the flames lick around footage of President Donald Trump's former national security adviser leading the crowd at the 2016 Republican National Convention in a chant of "lock her up," about Hillary Clinton.
"The Daily Show with Trevor Noah" released the Yule log on Friday, after Flynn pleaded guilty in special counsel Robert Mueller's investigation into Russian meddling in the 2016 presidential election. Flynn confessed to lying to the FBI about his contact with the Russian government.
The log only lasts 97 seconds, however, so it may need be placed on repeat.