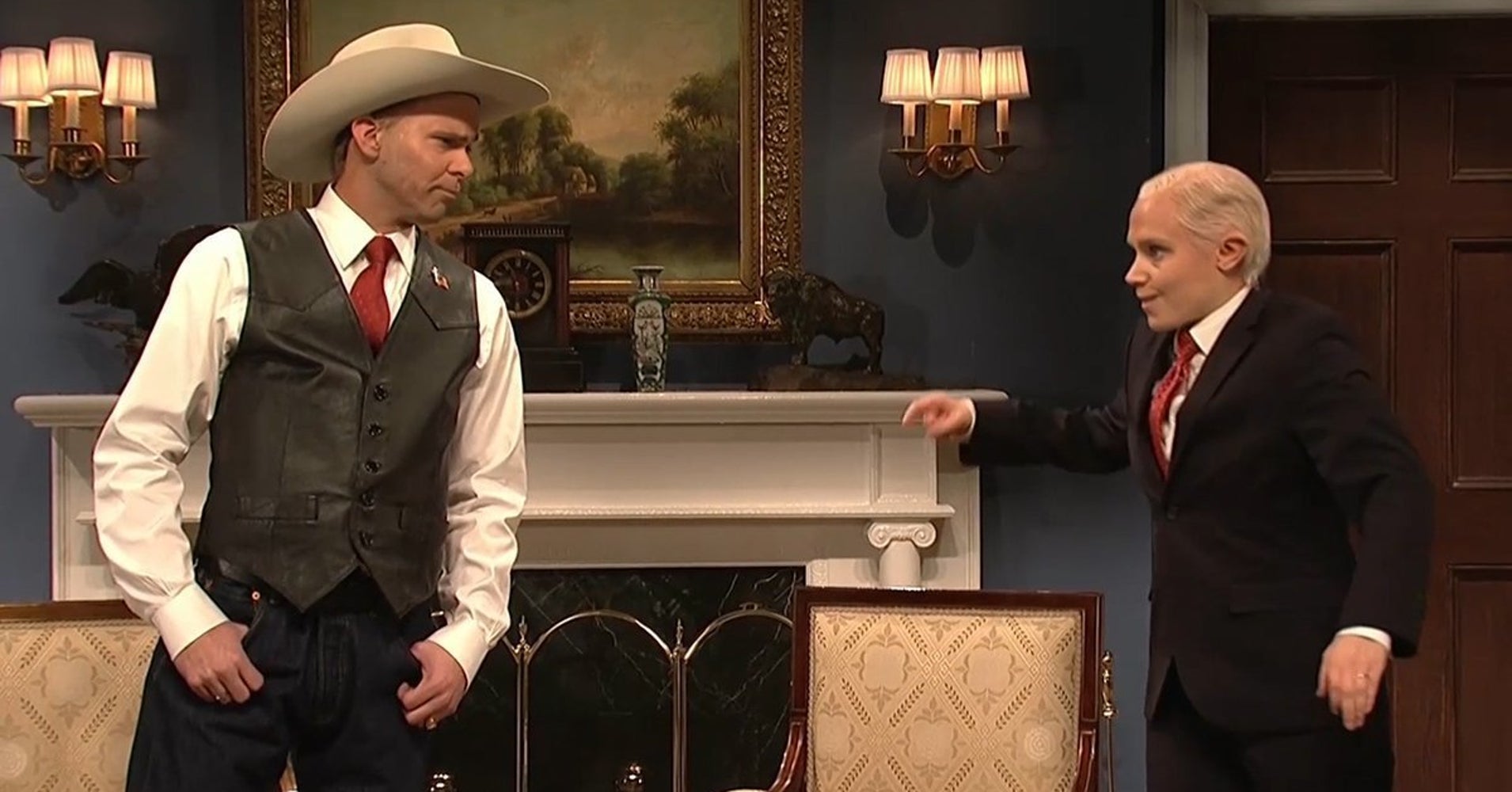 "Saturday Night Live" skewered Alabama Senate candidate Roy Moore in the cold open with Beck Bennett's Mike Pence pleading with Mikey Day's Moore to step aside in the wake of allegations he behaved inappropriately with a 14-year-old girl.
"The Senate hangs in the balance" in the push for a tax reform package to bring Donald Trump's list of big legislative "accomplishments to … one,"  Bennett explains in a meeting with Moore in the White House.
The accusations are "all lies," says Day, dressed in Moore cowboy gear. "I'm not that guy," he insists.
Bennett tells him: "It's hard to convince people you're not into teen girls when you're dressed like Woody from 'Toy Story.'"
"Can't you call the boss?" Moore pleads. Pence lays it on the line: "I'm sorry, I'm not going to call Vladimir Putin about this."
Bennett recommends "conversion therapy" for Moore so "you can turn yourself into someone who's no longer a candidate" in the Dec. 12 special election.
Even Jeff Sessions (Kate McKinnon), who suddenly climbs out of a bureau with a stuffed possum tells Moore he's  "too Alabama" for him.
"Roy, you've been doing some controversial stuff. You wave a gun around on stage, tell folks Muslims shouldn't be allowed in Congress and that 9/11 was God's punishment for sodomy. I love it. You check a lot of boxes for me," says McKinnon's Sessions.
"But it was pretty bad. I'm usually the creepiest one in the room, but I look at you, and I'm like  oh …. my God."
McKinnon's creepy Sessions adds: "I'm Alabama but you, sir, are too Alabama …  Get out of here and let me get to my gerrymandering."
Check out the skit above.