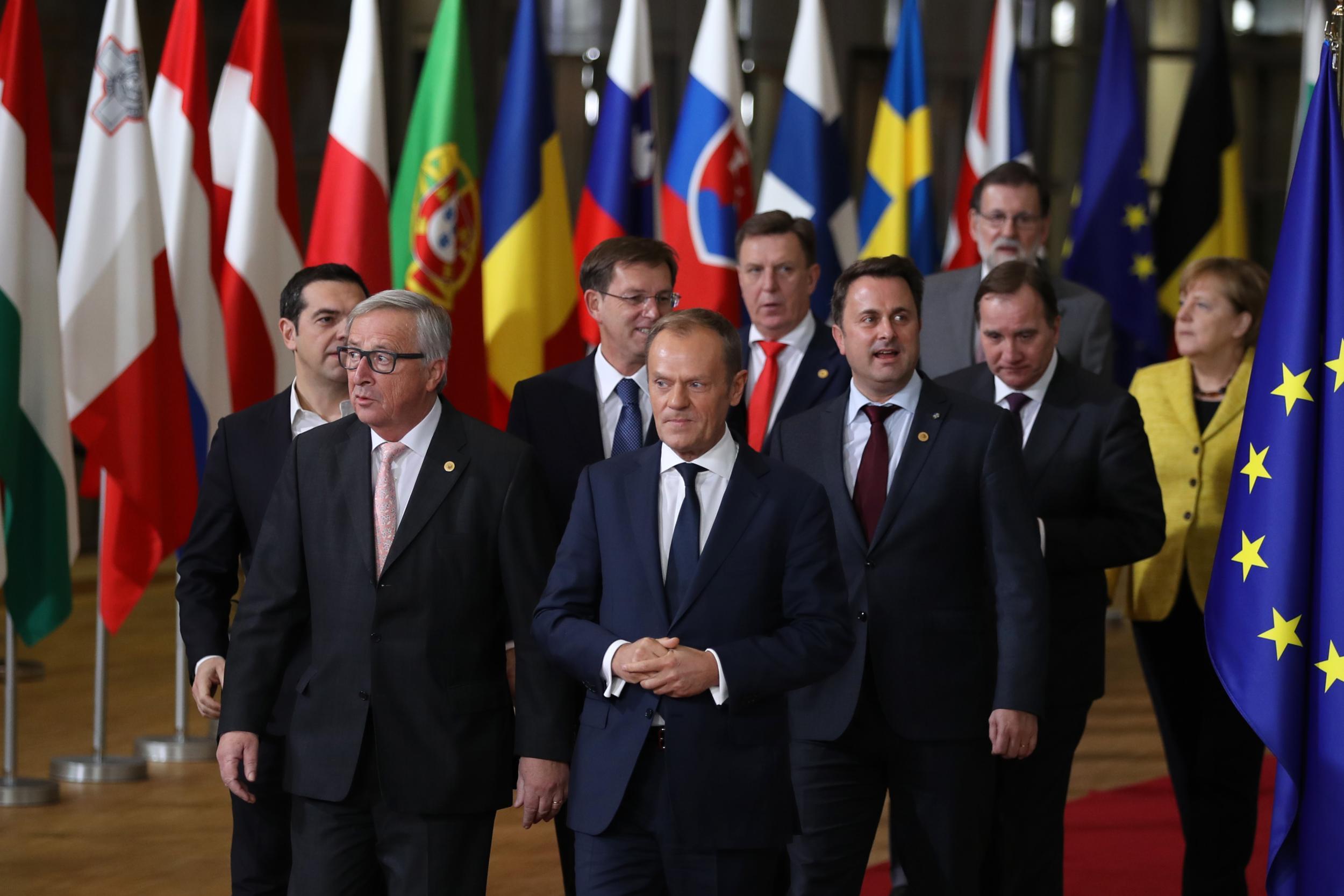 The leaders of the European Union's 27 other member states have formally agreed to move to the next phase of Brexit talks at a summit in Brussels on Friday.
European Council president Donald Tusk announced the news in the early afternoon, wishing Theresa May his "congratulations" for the progress.
New red lines issued by the leaders to EU negotiators say that the talks can now discuss "transitional arrangements as well as the overall understanding on the framework for the future relationship" – falling short of full discussions about trade.
The Prime Minister, who flew back to the UK late on Thursday night after attending the summit, was applauded by EU national leaders when she spoke over dinner of her wish to move to the next stage of talks.
European Commission president Jean-Claude said the applause came because "some of us felt, including me, that she did make a big effort and this has to be recognised".
But the PM also acquiesced to EU demands for full trade framework talks to be postponed until March, amid concern in Brussels that the UK is not prepared for them. Downing Street has said the Cabinet will discuss what sort of trade deal the UK wants before Christmas.
The agreed Council guidelines also confirm that leaders want the UK to adopt all new EU laws created during the transition period, but that the country will "no longer participate in or nominate or elect members of the EU institutions, nor participate in the decision-making of the Union bodies, offices and agencies".
The red line potentially sets the stage for the next round of clashes, because the Foreign Secretary Boris Johnson has said in certain terms he will not accept new EU laws.
The new guidelines, which will be implemented by Commission chief negotiator Michel Barnier, were agreed by leaders quickly in a short meeting on Friday. They were largely unchanged from draft versions leaked ahead of the summit.
More follows…
Reuse content